Unfortunately, hailstorms can cause serious damage to your car if it's left out in the open. With fast-moving thunderstorms, high winds, heavy rainfall and hail, both home and car owners may find themselves calculating the damage done by the Fall or Spring storms.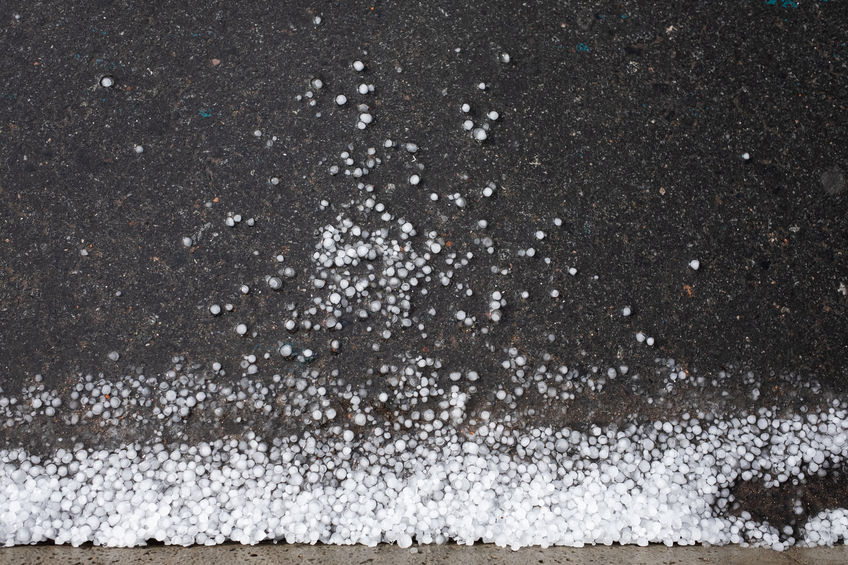 If you're lucky enough to avoid hail damage, you may fall victim to the damage by the many snapped limbs and fallen trees caused by a severe storm.
Although no one enjoys going through the hassle of getting their car fixed after storm damages, what if you could have the repairs done on your schedule and at your location? That's where Dent Sharks comes in! Dent Sharks provides paintless dent repairs on site, allowing you to avoid the stress of color-matching and creases and the downtime of being without your vehicle. You can expect a beautifully polished, original finish completed with top of the line equipment and without the hefty repair bill of a body shop.
By manipulating pressure points around the dent, Dent Sharks utilizes the unique construction of your vehicle to restore the car's original contours. Unlike repair shops, Dent Sharks' mobile dent repair solutions gets to the source of the damage and permanently repairs the dent without compromising your car's finish or installing replacement parts.
The professional and modern repairs from Dent Sharks even come right to you! Our mobile road crew can schedule an appointment at your office or home, allowing us to repair the damage while you work or watch the kids. Avoid going to the shop and have your dent removed in record time – what could be better?
With Dent Sharks, you will save time, money and the hassle of short-term cover up solutions and get your vehicle looking like new again. If your vehicle was damaged by the recent hailstorms in Houston, call Dent Sharks at 832-916-5395 to schedule a dent repair appointment.