The holiday season is officially upon us, and with Thanksgiving in our rear view, it's time to focus on the ramping up of holiday shopping. During the days between Thanksgiving and Christmas, malls, shopping centers and other retailers are filled with people looking for the perfect gifts for their friends, family or significant others, and everyone's in a hurry to get back to the warmth and out of the cold. In this hustle and bustle of the holiday season, stray carts are a more common sight than normal in parking lots meaning that your vehicle is more at risk than other times of year.
How to Manage Parking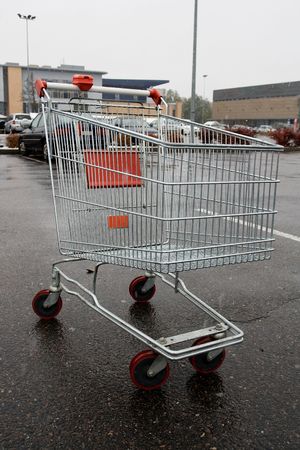 While being defensive with your parking approach – parking near berms or islands in lots, for example – can help, with lots generally quite crowded, that's not always a possibility. That means that there's an ever-present risk that your car will get dented, whether you didn't see that stray cart as you pulled into a space or another customer's neglected cart being blown into your parked vehicle.
Car Dents
Dents caused by shopping carts present several different problems. First, you're stuck looking at this dent in your beautiful car. It's also the holiday season, and the last thing anyone wants to do is spend money on their car or have to leave their car at an auto repair shop for a long repair during this busy time of year. It's an inconvenience no one wants to deal with!
Paintless Dent Repair from Dent Sharks
If you come across dents in your car, the best course of action is to contact Dent Sharks immediately. Dent Sharks offers paintless dent repair for customers in Houston and the surrounding Texas area. This means our experts can make repairs to your car or truck and get it looking like new again without the need to take your car to an auto body shop. In fact, we work on your schedule and can come to you, making the repairs on site so you don't have to take time out of your busy workday to drop your car off, leaving you without your vehicle and making you miss work.
As soon as you find a dent in your car, make your first call to the Dent Sharks and get your car repaired quickly and conveniently. Give us a call today at 832-916-5395 to learn more.