When something goes wrong with your car, you think, "How much money is this going to cost me now?" It can be extremely annoying when your car gets a dent, so making sure you get it fixed as soon as possible won't make a dent to your wallet in the future.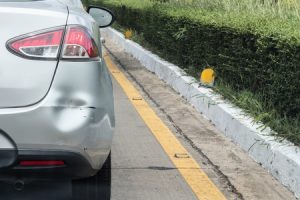 What's the difference?
Paintless dent repair can be very cost efficient as well as time efficient for the car owner, which is great to hear when a nuisance like this can get in the way of our busy lives.  Paintless Dent Repair is a technique used by car repair shops such as Dent Sharks that does not involve sanding or painting to repair it.  The method is to fix the dent from behind the area without affecting the original paint of the car.  The traditional way consists of body filling, sanding, and repainting, which can be a higher cost.
The Benefits of Paintless Dent Repair
There are many benefits to having a paintless repair done when getting a dent fixed. Cost is probably the number one concern for people when something goes wrong with your car, and we can assure you at Dent Sharks, it will be less expensive for you.
Here are some benefits you should look at:
Maintains vehicle value
Time Savings (We can come to you)
Lower Costs
Less Noticeable
Environmentally friendly
We can come to you to repair the dent, so you don't have to take time out of your day to go to the repair shop.
Paintless Dent Repair is Environmentally Friendly
Another great benefit of paintless dent repair is that it is environmentally friendly.  If you're taking good care of your car, you won't have to replace it as soon, which means you will be keeping it out of the junk yard. Also, when using the paintless method, the repair shop is not releasing harmful chemicals into the air that may hurt the environment.
Paintless Dent Repair is the way to go, and our customers will back us up on that claim.  will help you with your car dents at a lower cost than the traditional way. If you have some dents or dings, contact Dent Sharks at 1-832-916-5393.